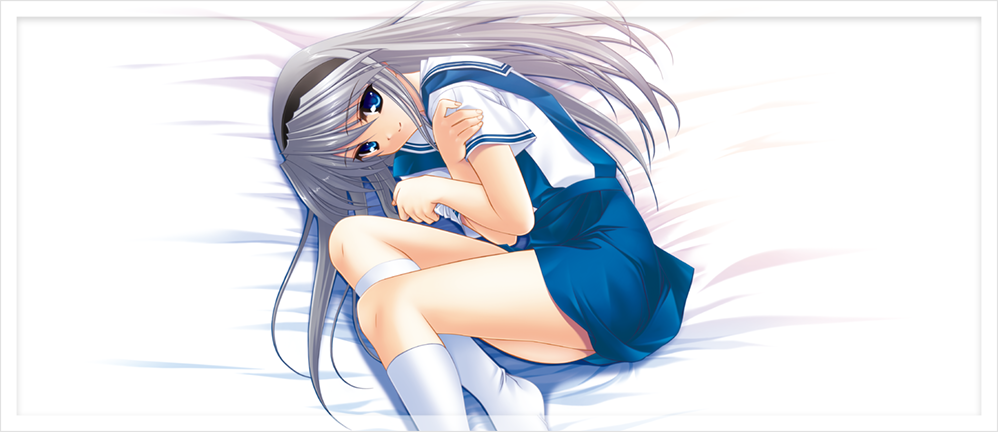 A new story following the events of CLANNAD.
Tomoyo After -It's a Wonderful Life- CS Edition now available for Nintendo Switch™!

Experience the full story of the budding romance between CLANNAD heroine Tomoyo Sakagami and protagonist Tomoya Okazaki in Tomoyo After -It's a Wonderful Life- CS Edition. Yuichi Nakamura, known for his acclaimed performance as Tomoya in the CLANNAD animated series, lends his vocal talents to complete the cast of this emotional tale. Also includes the extensive dungeon-crawling RPG minigame "Dungeons & Takafumis" for countless hours of extra playtime!



The text can be set to Japanese or English (audio is Japanese only). This includes in-game text, options, and the digital manual. Language settings can be changed at any time.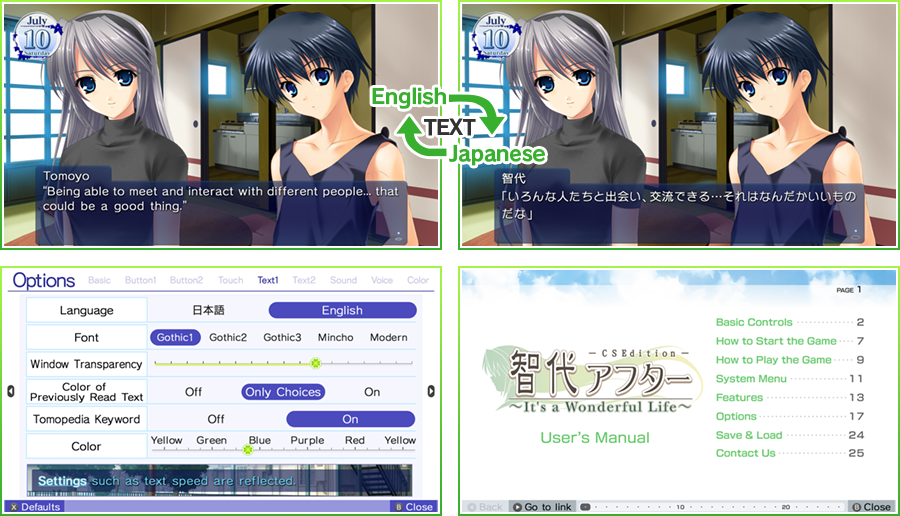 The English language setting also provides access to the Tomopedia, an in-game guide to Japanese terminology, cultural notes and more.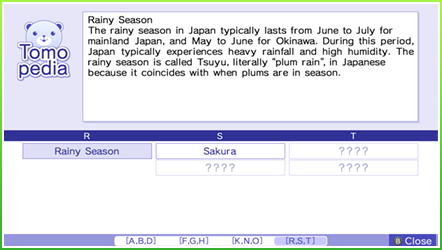 Play in handheld mode with the Nintendo Switch Joy-Con™ controllers attached, or detach them and play with just the touch controls!
While in tabletop mode or TV mode, everything can be controlled using only the Joy-Con (R), allowing you to play with only one hand! Also available for the Nintendo Switch Lite. (A separate Joy-Con (R) is required to play with one hand.)