Let's live in the moment!
This tale of adolescence from Key appears on Nintendo Switch for the first time ever!

Since its humble beginnings as a PC game, the "Little Busters!" visual novel has continued to evolve. In the past decade, we have seen spin-off games and console adaptations, as well as the release of comic, novel, and anime adaptations.
It's easy to see why; the underlying theme of friendship in this romantic adventure game has had players hooked from the very start.
Now, get ready to laugh and cry your way through the "Little Busters!" story as the game comes to Nintendo Switch!


Both English and Japanese text is available in-game (audio is Japanese-only). This option is not only available in the main game, but in the settings menu, and digital manual too, with the option to switch between the two whenever you like.



Don't worry if you come across a cultural reference you don't understand; you can check out their explanations in the "Busterpedia!"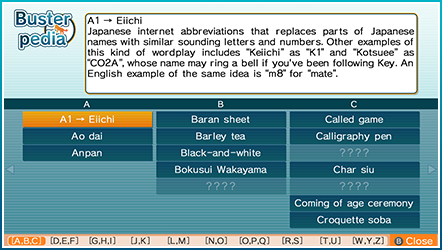 Play in handheld mode with the Nintendo Switch Joy-Con™ controllers attached, or detach them and play with just the touch controls!
While in tabletop mode or TV mode, everything can be controlled using one Joy-Con(R), allowing you to play with only one hand!
"Little Busters! Converted Edition" is also compatible with the Nintendo Switch Lite.