With a story by G.O. and art by Kuuchuu yousai, the PC gaming brand Frontwing presents the popular sci-fi romance-adventure series ISLAND. The secret of this world is uncovered through scattered keywords and masterful foreshadowing in this magnificent telling of an epic tale. A full cast of talented voice actors delivers this fantastical tale of an island with a complicated past that's on its way to desolation.



The visual novel "Tomorrow is the big day" included!
Enjoy the epilogue once you beat the main game and meet all of the requirements.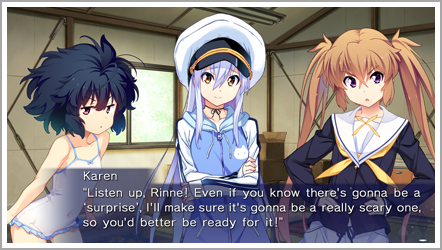 The text can be set to Japanese or English. (Audio is Japanese only.) This includes in-game text, options, and the digital manual. Language settings can be changed at any time.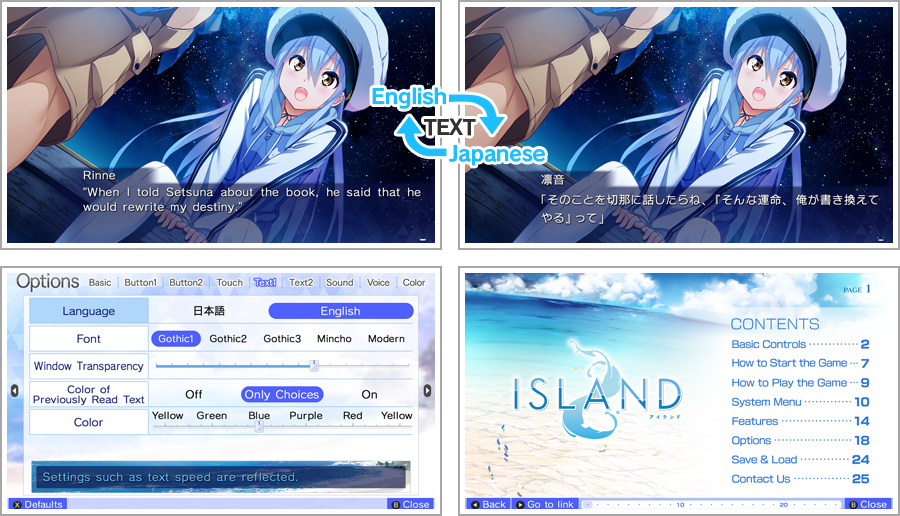 Play in Handheld Mode with the Nintendo Switch Joy-Con™ controllers attached, or detach them and play with just the touch controls! While in Tabletop Mode or TV Mode, everything can be controlled using only the Joy-Con (R), allowing you to play with only one hand! Also available for the Nintendo Switch Lite system. (A separate Joy-Con (R) is required to play with one hand.)