FATAL TWELVE, the highly acclaimed suspense adventure game, is making the move from PC to Nintendo Switch™!
Watch the thrilling story unfold as twelve unique characters, gathered by the Goddess of Destiny, compete against each other for a chance to undo their untimely demise.





The original dev team has prepared a whole array of events and CGs exclusively for the console edition. On top of that, some of the existing visuals have been remastered to make this gripping tale all the more compelling!


The text can be set to Japanese or English. (Audio is Japanese only.) This includes in-game text, options, and the digital manual. Language settings can be changed at any time.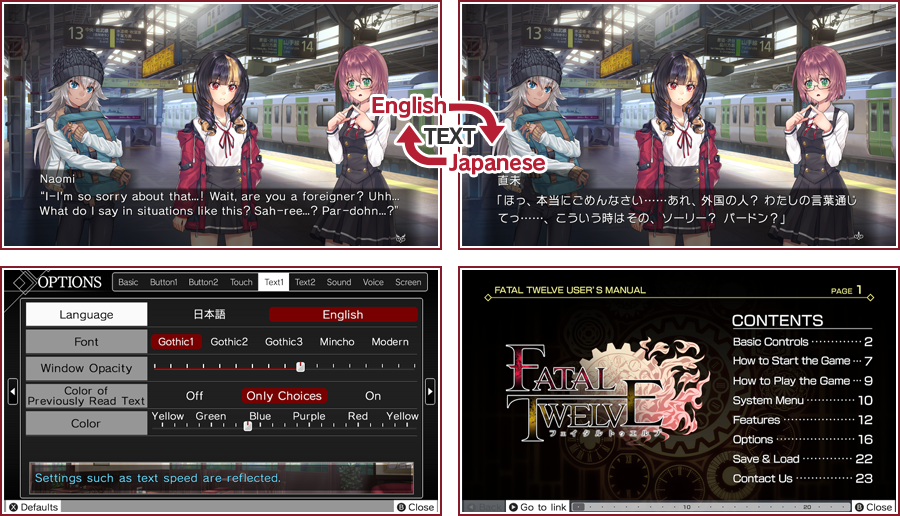 Play in handheld mode with the Joy-Con™ attached, or detach them and play with just the touch controls! While in tabletop mode or TV mode, everything can be controlled using only the Joy-Con (R), allowing you to play with only one hand! Also available for the Nintendo Switch™ Lite. (A separate Joy-Con (R) is required to play with one hand.)