A love tale of light and shadow set in the Taisho era.
Tokyo. The year is 1918, a dark age for the world.
In this tale of love and hate, five young men pursue the daughter of an aristocratic family on the verge of ruin.
"Butterfly's Poison; Blood Chains" (Chou no Doku), the beloved visual novel conquering people's hearts with its mature love story, is now available in English and Japanese on Nintendo Switch™!


The home console version includes new episodes and event illustrations.


The text can be set to English or Japanese. This includes in-game text, options, and the digital manual. Language settings can be changed at any time.
- Voices will be in Japanese.
- The text in the opening movie and credits will be displayed in Japanese.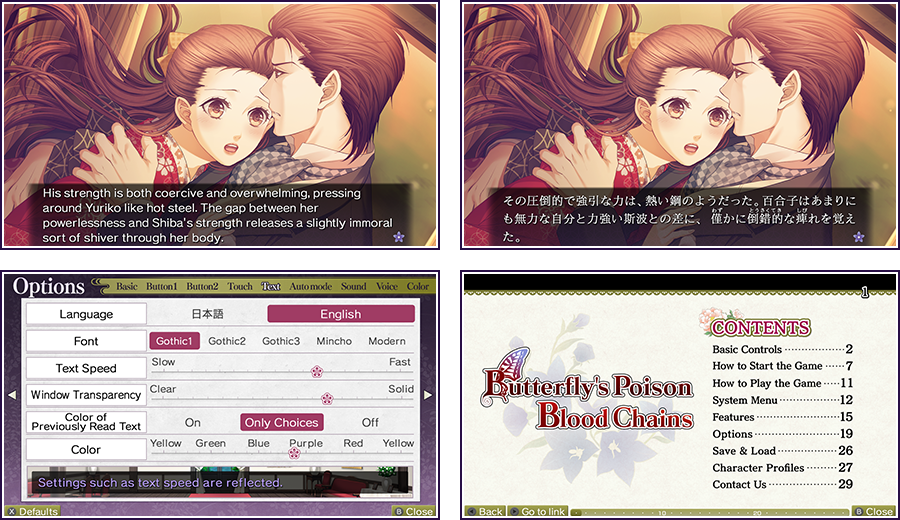 Play in handheld mode with the Nintendo Switch Joy-Con™ controllers attached, or detach them and play with just the touch controls! While in tabletop mode or TV mode, everything can be controlled using only the Joy-Con™ (R), allowing you to play with only one hand! Also available for the Nintendo Switch™ Lite. (A separate Joy-Con™ (R) is required to play with one hand.)